(Please note that there are affiliate links in this post and I may be compensated if you click through and purchase something. For more information, please see my Disclosure page.)
I love geometric shapes. And I really love the style that uses shapes and lines in the decorating whether it's in textiles or ornamentals. When I first noticed the decorative orbs in the store, I said "ooohhh, I have it have one!"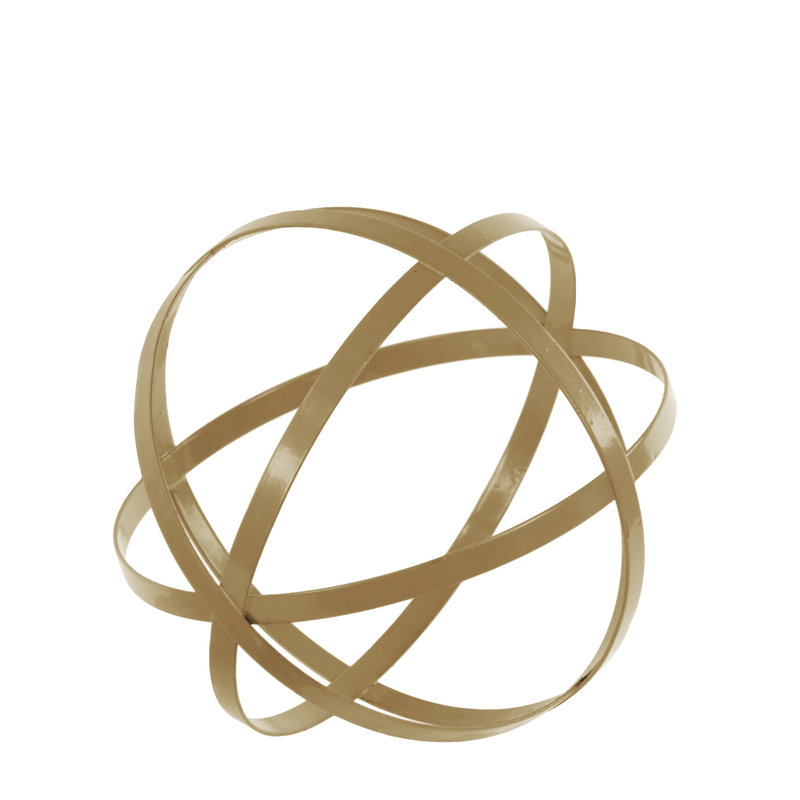 Then I saw the prices. Uh, no way. I couldn't justify spending 30 or 40 dollars on one of these. Surely, I could duplicate the look for less money. After all, these orb look like embroidery hoops put together. Cue light bulb turning on above my head! The next time there was a local rummage sale (these are the best for frugal finds-hands down!), I snatched up a bunch of these for about two dollars.
(I didn't take pictures of mine. If you can't find any, the ones listed above from Amazon are $6.99 for a three pack. You'll need three to make this project so you could make two orbs with this item)
So, I disassembled and painted them with some leftover Rustoleum metallic spray paint. But Murphy's Law was with me that day and I ran out of paint, so I finished with some brown acrylic paint.
There's a little orange showing on these because my four year old decided to help and got out the orange paint!
Then, I just shaped into an orb.
The screw parts can vary depending on the make. Some can be removed or sawed off. I didn't have a problem with mine and just rest the orb with the screws facing down.
Not bad for a couple of bucks!